Spain

---
QBM
QBM – Quality by Measurement -, is a Spanish Group founded in 1995 and focused in four business areas: Embedded Computers, Instrumentation, Industrial Communications and Factory Automation.
Embedded boards: PC/104, EPIC, EBX, cPCI and modules

Embedded Systems

Instrumentation for the measurement of physical parameters.

Data acquisition: Analog and digital I/O, counters and distributed control.

Industrial communications: Fieldbus interfaces for Profibus, CAN, Industrial Ethernet and OPC tools.

Man-Machine Interfaces: Panel PC's, racks, operator panels and workstations.
QBM - Quality by Measurement
C/Montnegre, 15-17 E2
08029 Barcelona
Spain
Phone: +(34) 93 410 93 33
Fax: +(34) 93 322 66 08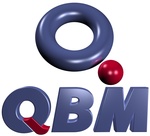 ---
TGA INGENIERÍA Y ELECTRÓNICA
TGA Ingenieria y Electronica founded in 1992, offers products and services for the control and industrial automation market. Distribution of electronic products (Boards for industrial buses: VME, CompactPCI, PC/104, PCI, PMC), embedded PCs and Real time Operating systems, Hardware and Software Design, Project development (security systems, automation and process control). Products certified for transport and defense applications.
c/Isabel Coldbrand 10, Nave 129, Madrid, Spain., 28050,
Tel: (+34) 91 3589 222
Fax: (+34) 91 3589 493
Url: http://tga.es