Czech Republic

Kiosk Systems
Kiosk Company started out as an information technology entrepreneurship in 1992. They began producing, operating and distributing coin-operated kiosks in 1998. The current enterprise was established in May 1999.
Their first kiosk applications were coin-operated mp3 jukeboxes receiving heavy-usage and sited in catering venues. Their products need to withstand cigarette smoke deposits, dust, fluctuating humidity, spills, banging and shaking, and frequent transportation. With about 10 years of experience in May 2007 Kiosk started with the production of self-service ticket machines, payment kiosks, internet terminals and information kiosks.
Hungary 8230 , city: Balatonfüred , street: Rózsa u. 12.
Tel: +36 88 326 267
Url: [email protected]


---
Akermann Electronic Praha, spol. s r.o.
AKERMANN ELECTRONIC PRAHA, spol. s r.o. has been established and presented on the Czech and Slovak markets since 1991. Throughout the years the company has continuously developed and reorganized its activities. Our main goal is to meet the needs of our customers, improve the quality of our services and build a professional environment for our suppliers and consumers.
Due to the increasing demands on quality of our services and overall company growth, AE is aware of the need to provide customers and employees with suitable and representative environment. The company also continuously improves professional skills of its employees through regular trainings, courses and other educational activities.
Moskevská 949/86, Praha 10, 101 00, Czech Republic,
Tel: +420 283 023 170
Fax: +420 271 745 452
E-mail: [email protected]
Url: www.akermann.cz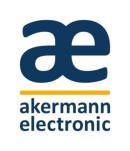 ---
Elatec GmbH s.r.o.
Elatec GmbH was founded in 1988. The company is divided into four business Divisions: Electronic Components, RFID and Telecom & Banking.
The Electronic Components division focuses on the company's core business, the distribution and marketing of state of the art electronic components such as Active-and Passive Semiconductors, LCD Displays and Embedded PC boards for Industrial, Medical, Aerospace and Consumer applications.
The RFID division develops and distributes components and customer-specific system solutions for all application areas and all frequency ranges from 125 KHz to 5.8 GHz.
The Telecom & Banking unit offers cards for telecommunications (GSM and prepaid), banking (credit, debit, and EMV chip cards), and other card-based solutions.
The company offers various services and consulting in supply chain management, such as security stock management, replenishment services and EDI.
Elatec is headquartered in Haar/Germany and operates branch offices in Poland, Czech Republic, Hungary, Romania, Slovenia, Bulgaria and Switzerland.
Jiraskova 154, 566 01 Vysoke Myto,
Tel: +420 725 704 529
Url: www.elatec-elco.com