Italy

---
ELE.SI.A.
ELE.SI.A. is one of the major Italian suppliers and integrator of embedded products and systems and it is well known in the EMEA market. ELE.SI.A. offers products and integrated solutions for open real time architectures, and integration of hardware and software sub systems for telecom, industrial, military and custom built applications. Products handled are VME, cPCI, PMC/PCI boards manufactured by ELE.SI.A. itself or from major worldwide companies leader in their respective fields. Real Time Operative Systems, custom kernels, graphic and custom programs.
ELE.SI.A. internal organization conforms to the ISO 9001:2000 (for the Quality Management System) and to the ISO 14001:2004 (for the Environment Management System), for which it is certified by DNV. We also have in place activities of Configuration Control that satisfy the MIL-STD-973.
Via Montenero 63/65, 00012 Roma (RM) Italy,
Tel: +39 0774 36531
Fax: +39 0774 3653 300
Url: www.elesia.it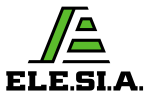 ---
T-Pole S.r.l.
With Headquarters in Milan area, since 1995 T-Pole has constantly grown through the years providing the italian market with embedded products and systems.



T-Pole sets itself up as a Solution Provider, the ideal technological partner with which to develop cutting-edge applications: from the supply of boards, embedded systems and industrial pc, to the development of innovative solutions, our goal is to exceed the expectations of every client, by offering excellent quality, outstanding consulting services and technical support. Our employees are distinguished by their know how — result of technical skill combined with several years of experience gained on the field — thereby constituting a steady and reliable point of reference for our customers.


We provide our solutions to several markets: transportation, military, naval, oil & gas, aerospace, medical, industrial automation, security.
Vicolo Oratorio 1 - 27049 Stradella (PV)
Tel: +39 0385 245427
Fax: +39 0385 245284
Url: www.tpole.it