News
3.5" Intel Atom E38xx-based SBC CPB909 with StackPC Expansion Connector
15.12.2015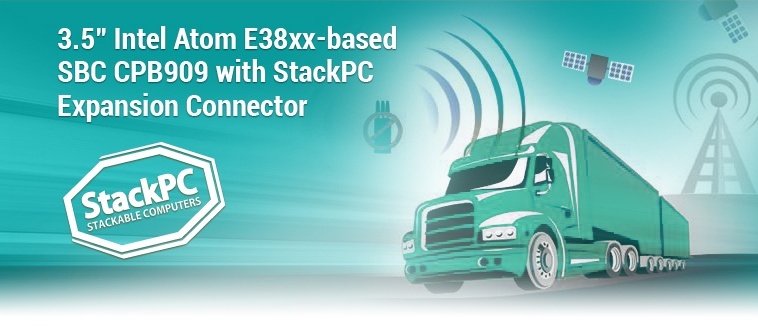 Intel Atom E38xx-based SBC with StackPC Expansion Connector in 3.5" Form-Factor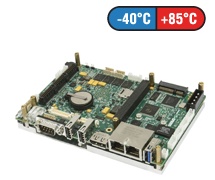 CPB909 Module is an embedded single-board in 3,5" format and it is designed for embedded applications, requiring high performance and low power consumption.
Fastwel CPB909 SBC provides developers of highly-reliable compact systems with such opportunities as: compatibility with the x86 family, the most up-to-date range of functionalities on the basis of PCI Express, which are inherent to Intel Atom E38xx CPUs.
The module contains: CFast connector, two Ethernet channels, 7x USB ports, 1x Serial ATA port, 8x serial ports, NAND Flash drive. Module's functionalities can be extended by connecting additional modules in StackPC, StackPC-PCI, PCI-104, PCIe/104, PCI/104- Express format.
CPB909 has the following distinctive features: very low power consumption: 5-10 W, operation in industrial range of temperatures (-40…+85C, memory support with ECC. Guaranteed life cycle of the device amounts to: 10 years.
The module is supplied with the installed FreeDOS OS and is compatible with: QNX 6.5, Windows Еmbedded Standart 7, Linux 2.6.
CPB909 is suggested to use in building real-time systems, onboard systems, safety and communication equipment, systems of manufacturing control, high-speed data acquisition, as well as in other mission-critical applications. The fact, that the device is equipped with Mini PCI-E slot for the connection of peripheral devices in Mini PCI-E (Mini PCI Express) form-factor, which provides system integrators with previously unseen flexibility, promptness and possibility to integrate the module in the Internet of Things (IoT) applications, what makes us closer to switching for the Industry 4.0.