News
Biometric Terminals based on Palm Vein recognition technology for Smart Access Control and Time Attendance
05.07.2018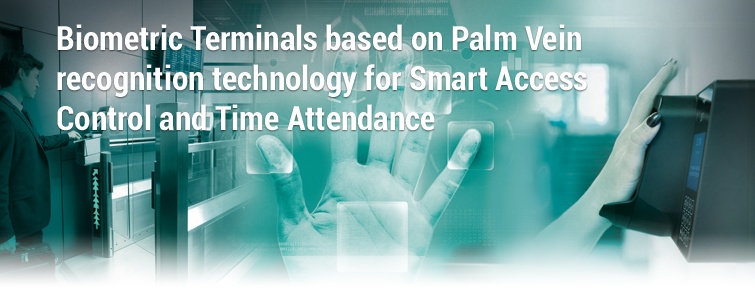 Biometric terminals are an IP-enabled multilingual systems for use in time attendance and access control solutions, delivering the advantages of palm vein identification technology. Palm vein diagrams offer greater uniqueness when compared to other biometric features, providing higher levels of security. The large scanning area means that the system's sensor can recognize palm vein images whether the hands scanned are dirty, wet, or scarred. It supports identification of up to 300K users in palm + card or palm + PIN modes.
These terminals are used across the companies in logistics, retail, banking industries. As well as in restaurant chains and in data centers.
Highlights:
Palm vein identification, RFID-cards identification;
Control of access devices (locks, turnstiles, etc.);
Generation of an alarm signal during an unauthorized access attempt;
Event logging;
Anti-passback;
Real-time monitoring of system events;
Integration with all the existing building and structure security systems (perimeter alarm systems, ACS, video surveillance, security and fire alarms);
Integration of BioSmart equipment with third-party Access Control Systems;
Server identification for large-scale projects.
Application examples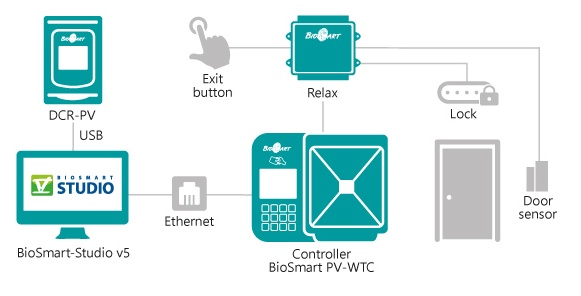 Product offerings