News
New СРС313 CPU Module based on the Russian-made CPU Baikal T1
16.05.2019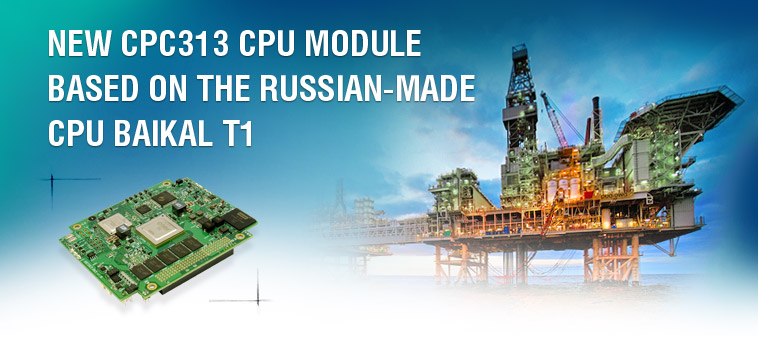 The Global Community of Developers of Onboard Systems for Mission-Critical Applications is in waiting since Fastwel has announced its plans of developing СРС313 computer module based on the Russian CPU Baikal-T1.
Baikal-T1 CPU is developed and mass-produced by the Russian company "Baikal-Electronics". The CPU has a MIPS architecture, 2 cores with a frequency of 1.2 GHz, DDR3 memory support and a set of modern interfaces with peripherals. Such characteristics enabled Fastwel developers to implement within the specification of the CPC313 module the parameters sufficient to use the new device as a computing core of the modular onboard system of wide application.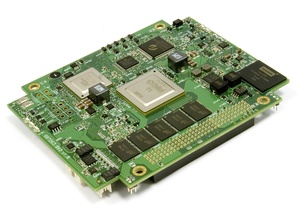 СРС313 is designed in accordance with the StackPC standard for building highly reliable stack systems. This standard includes all the main advantages of the PC/104 specification, extending them with support for modern high-speed interfaces. In conjunction with CPC313, system developers can use both Fastwel StackPC extension modules and PCI/104-Express modules from different manufacturers.
All components of CPC313, including RAM and flash drive, will be soldered onto the board, providing the device with high resistance to mechanical loads. Communication capabilities of CPC313 will make it possible to combine it with the widest range of existing equipment that supports both the time-honored RS232 and advanced GB/10Gb Ethernet and PCI Express x4 Gen 2.0. Support for VGA and LVDS video interfaces will provide the CPC313 with easy integration into the most displays.
СРС313 is designed to operate in the harshest environments - in the temperature range -40°C/+85°C, with high humidity (with conformal coating) and a high level of shock/vibration load. As to operating systems, the customers can use different versions of Linux, including QNX.
The companies interested in using CPC313 in non-customized projects are invited to cooperate. In order to receive an early access to prototype samples of products, please send us a description of the project and contact details to our project managers at: info@fastwel.com.