News
Fastwel CPC516 Embedded CPU Module Runs under the Russian-Made OS Lotos
15.03.2020

Those followers of alternative Russian made processors Baikal-T now have the opportunity to develop their industrial data processing systems based on Russian OS – Lotus. This combination will help to ensure independence from common technologies and achieve a high level of data protection at strategically important infrastructure (oil and gas, power energy, marine, telecom).
Enstream Company has completed testing of the Fastwel CPC516 CPU module running under Lotus operating system (version for servers and workstations).
During the testing, the functionalities of all module's interfaces were checked, in particular, Ethernet 1 Gigabit, USB 2.0 and Display Port.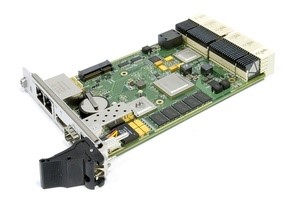 It is worth reminding that the CPC516 module made by the Russian company Fastwel is a single-board computer of the 3U CompactPCI Serial format, built on the basis of the Baikal-T1 processor (MIPS32 architecture). The module is equipped with 4 GB DDR3 RAM, 8 GB SSD, supports the DDR3 PCI-E 3.0 bus, and is capable of displaying images via DisplayPort with a resolution of 1920x1080@50 Hz. The module can withstand harsh operating conditions: vibration, shock, temperature fluctuations in the range from -40 to +85°C; the module is also designed for use in real-time systems, production control, and special applications.
The Lotus operating system is included in the Unified Russian Computer and Database Software Registry. The main features of the system include: installation and use of various information security tools, including electronic digital signature and firewalling, support of working with virtual machines, the use of centralized authorization tools, and support of a wide range of various peripherals for scanning and printing documents. The Lotus system complies with the class 6 level for protection against unauthorized access to information (if there are any means of information protection against unauthorized access (system of information security against unauthorized access) class 5), and is also classified by level 4 for control of the absence of undocumented features and technical conditions when following the operating instructions given in the KSHDS.10514-01 30.01 form.