Products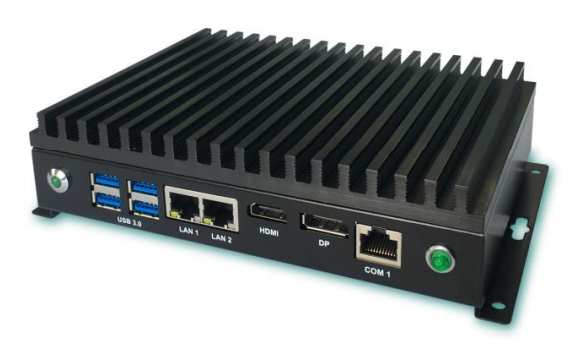 Fanless Embedded Computer
ER-4100(Advantix - powered by Fastwel)
• CPU: Intel® Atom™ x5-E3930 / Intel® Atom™ x7-E3950;
• RAM: 2 – 8GB, 2 x DDR3L-1600/1866, non ECC;
• GPU: integrated Intel® HD Graphics 500/505, 2GB;
• Power supply: 9-36V DC;
• Operating temperature range: from -40°C to +60°C (with industrial SSD);
• Cooling: convection, passive;
• OS compatibility: Windows 10 IoT Enterprise 64 bit, Linux;

Sales & technical support
ER-4100 (Advantix – powered by Fastwel) is a fanless computer designed for operation at low and high temperatures, characterized by its cost-efficiency with a rather good functionality.
Available for orders until 2023+.

ER-4100/WT5

Embedded Computer ER-4100 / Atom x5-E3930 1.3GHz / 4GB DDR3 / 128GB SSD, from -40 to +60°C, power supply unit 65W (operating temperature range of the PSU: from 0 to 40°C);

ER-4100-XXX

Custom configuration in accordance with the customer requirements. Delivery time – from 2x weeks (depending on components availability).

Customized (upon request)

External power supply unit 24V DC, 100-240V, 50W (operating temperature range: from – 40 to +70°C)
Fields marked with symbol "*" are required to send the request to Support.