Products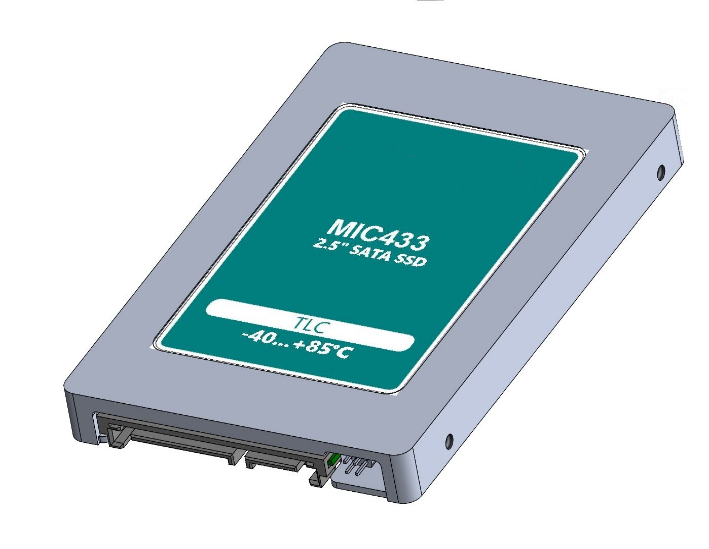 2.5" SATA III SSD
MIC433
- From-factor: 2.5";
- Power supply voltage: 5 V DC ± 5% ;
- Power consumption: 3.25 W (5 V, 0.65 A);
- Dimensions (max): 100.3 х 69.85 х 9.5 mm;
- Weight (max): 0.1 kg;
- Operating temperature range: from - 40° C to +85°
- MTBF: 1,500,000 hours.

Sales & technical support
The MIC433 memory module is a data storage device with SATA III interface based on the memory chips of the NAND-type, manufactured using the 3D-TLC (Triple-Level Cell) technology.
The MIC433 module offers the following options for protection/removal of data:
- write protection;
- fast memory erasure;
- protection against power failures.
Activation of write protection or fast erasure functions is carried out by installing the jumper to the relevant pins of the plug-board of MIC433.

Fields marked with symbol "*" are required to send the request to Support.