Products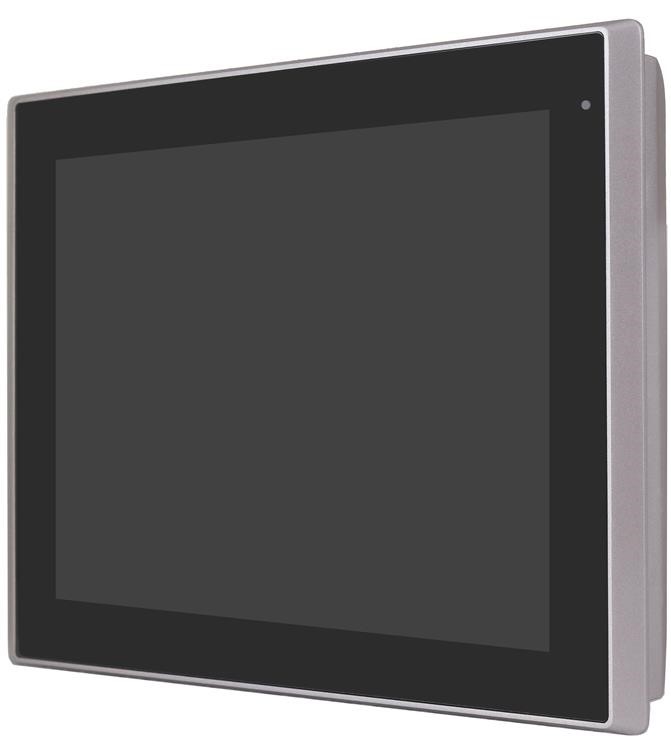 Fanless Low-Power 12" Panel PC
PPC-12FN2 Intel® Pentium® N4200
- CPU: Intel® Pentium® N4200 (4 x cores, 1.1GHz/2.5GHz turbo) – by default; Intel® Celeron® N3350 (2 x cores, 1.1GHz/2.4GHz turbo) – as option;
- RAM: 4GB (soldered), up to 8GB in total, via the DDR3L-1666/1866 module, non ECC;
- Screen: 12", resolution 800 х 600, with resistive touchscreen (capacitive as option); luminance: 450 cd/m² (1000 – option), contrast ratio: 1500:1 (700:1 for 1000 cd/m²);
- Network: 2 x Ethernet 10/100/1000 Intel® controllers, each on the PCI-E x1 bus;
- Cooling: convection, passive;
- Power supply: 9-36V DC, 1 x 2-pin connector for remote activation/deactivation;
- Operating temperature range: +5°C ~ +50°C (with SSD), +5°C ~ +40°C (with HDD);
- OS compatibility: Microsoft Windows 10, Linux;

Sales & technical support
PPC-12FN2 (Advantix – powered by Fastwel) Intel® Pentium® N4200 Fanless Panel PC is equipped with 12" screen with resolution of 800х600 and is characterized by a stylish thin industrial design and low power consumption.
PPC-12FN2

Fanless Panel PC 12" LCD/Resistive Touch/Pentium N4200 (1.1 GHz) / 4GB / 120GB SSD / 2xLAN / 2xCOM / 2xUSB / power supply unit, +5...+40;

PPC-12FN2-xxx / PPC-XXXXXXXX

Fanless Panel PC in custom configuration.
Fields marked with symbol "*" are required to send the request to Support.