Application Examples
Build your Shipboard Command Desk with 6U cPCI CPU Module – CPC503
14.06.2013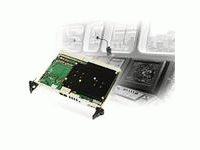 Overview
Fastwel CPC503 CPU module is a highly integrated x86compatible solution in 6U cPCI format.
It is designed for use in real time applications, as well as process control, high-speed data acquisition and processing systems.
The module is intended for systems operating in rugged environment, requiring high performance, reliability and flexibility in support for diverse expansion interfaces.
CPC503 is a processor module based on the Intel Core i7 2nd generation processor (2/4 Cores).
Low power consumption is one of the Core i7 2nd generation (2/4 Cores) advantages. At the same time it is quite powerful able to operate at frequencies from 1.5 to 2 GHz. CPC503 utilizes the PCH QM67 chipset, including the standard peripherals of the IBM PC AT platform. It gives the module great possibilities when operating with graphics via VGA, Displayport, DVI or LVDS interfaces. Four Gigabit Ethernet ports are used for networking.
Besides, CPC503 is equipped with the following set of interfaces: 12 USB 2.0 ports, 4 SATA ports, Audio interface and standard J1-J5 CompactPCI connectors at the rear edge of the board for connection to CompactPCI bus. The module supports XMC/PMC expansion modules and RIO modules.
The CPU card may have on board up to 4 Gb of DDR3 SDRAM memory with ECC, operating at 1333 MHz.
CPC503 supports one 64-bit 66 MHz CompactPCI interface. The module interacts with the CompactPCI bus via the integrated PCI-E<->PCI bridge.
One of the features of the CPC503 module is its support of the PICMG CompactPCI Packet Switching Backplane Specification 2.16. When installed in a backplane which supports packet switching, CPC503 can communicate via both of its Gigabit Ethernet ports with other peripherals or with the system master board which supports this mode as well.
The CPC503 module operational consistency allows using it in a variety of industrial applications. The components of CPC503 are carefully selected with an observation of applicability in embedded systems criteria and long-term availability on the market. This makes the CPC503 module an ideal device, which can become the base of the long life-cycle reliable embedded systems.
CPC503 is compatible with Windows 7, QNX 6.5.0, and Linux® 2.6 operating systems.
Case study
Command desks on ships use highly-reliable rugged computer systems to control and monitor the engines and electric propulsion, electrical and hydraulic systems, navigation, communication and integrated platform management systems. As usual these computers are based on modular 19» systems like 6U CompactPCI®.
FASTWEL`s CPC503 Module is the best choice to build such systems. The CPC503 is based on the Intel Core i7 2nd generation processor and state-of-the-art PC interfaces like Ethernet and USB. CPC503 provides 2 Display ports for video interfaces. To increase reliability CPC503 uses DDR3 SDRAM memory with ECC. Since CPC503 is made according to PICMG 2.16 specification, it is possible to make a fully redundant system with its help. The board has a high level of shock/vibration (50g/5g), salty mist and humidity resistance and can operate in industrial temperature range (-40… +85 °C).