Products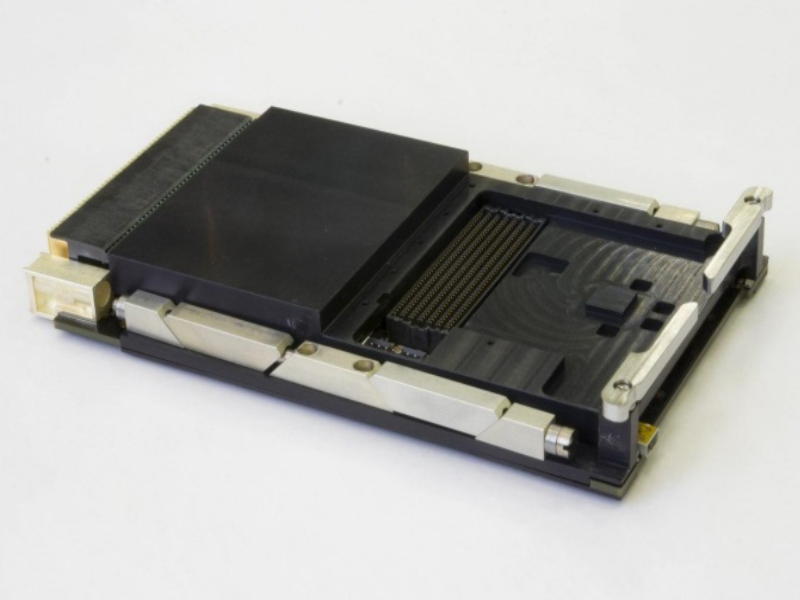 OpenVPX 3U ANSI/VITA 46 Reconfigurable Computation Module
FPU1502
- Mezzanine interface: full support of the FMC+ ANSI/VITA 57.4;
- FPGA XCKU060 (XCKU085, XCKU115) supports several configs;
- VPX interface;
- Power consumption: no more than 80W;
- RAM: KINTEX Ultrascale FPGA – 64GB DDR4 RAM, MPSoC
Zynq UltraScale - 32GB DDR4 RAM;
- Power supply requirements: Supply voltages and tolerances
comply with the ANSI/VITA 46.0 requirements;
- Operating temperature range: from -40°С to +85°С;
- Humidity: from 0% to 80%, non-condensing;
- Dimensions: 201.6 x 130.7 x 25.4 mm (for the version - 01) and
178.3 x 100 x 21 mm (for the version - 02);
Sales & technical support
FPU1502 Reconfigurable Computation Module is designed for high-performance onboard systems for signal acquisition and digital processing, including real-time in standard OpenVXP 3U ANSI/VITA 46. The computing core of the FPU1502 is the KINTEX Ultrascale FPGA with 64GB DDR4 RAM and the MPSoC Zynq UltraScale+ 32GB DDR4 RAM. In order to input signals into the system, it is possible to install FMC + mezzanine modules for various functional purposes that are compatible with the ANSI/VITA 57.4 specification. Typical applications of the FPU1502 are digital signal processing systems, radar and sonar systems, onboard avionics, etc.
FPU1500 is supplied in various versions. The following options can be defined: module's cooling method, availability / lack of conformal coating
Fields marked with symbol "*" are required to send the request to Support.