Products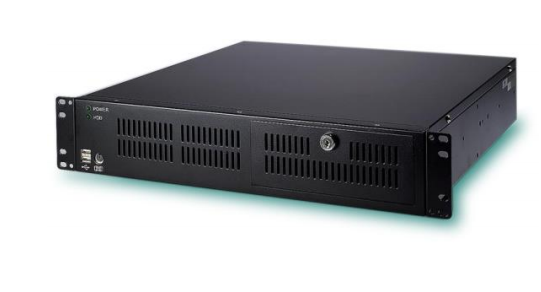 High-Performance Process Control Station
IPC-SYS12-A9 (Advantix - powered by Fastwel)
• CPU: Intel Pentium G4400 (2x cores)/ Core i3-6100 (2x cores)/ Core i5-6500 (4x cores)/ Core i7- 6700 (4x cores, HT)/ Xeon E3-1275 v5 (4 cores, HT);
• RAM: up to 32GB, 2 x DIMM DDR4-2133, non ECC/ECC, 1 / 2 channels;
• GPU: integrated GPU Intel HD Graphics 510/530;
• Network: 2х Ethernet 10/100/1000 controllers Intel i219LM, i211AT;
• Audio: 5.1-channel, ALC662 HD codec;
• Temperature range: from +5 to +40ºC (operation), from -20 to +60ºC (storage);
• OS compatibility: Windows 10 IoT Enterprise 64 bit, Linux;

Sales & technical support
The IPC-SYS12-A9 (Advantix – powered by Fastwel) is a high-performance process control station, which is reliable in operation, impact-proof and resistant to vibrations and temperature exposures. Its enclosure is optimized for mounting into 19" racks, where the station is only 2U high. For ease of use, the USB connectors are placed on the front panel. Due to the use of the PICMG 1.3 industry standard, various expansion slots are available: in addition to the standard PCI-e x16 + 4xPCI, PCIe x16 + 4xPCIe x1 options are available. In this case all slots are full–size (you can install expansion cards of the overall height and length). The system board of the PICMG standard can be quickly replaced in the event of a failure, which reduces hardware downtime.
IPC-SYS12-A9

IPC-SYS12-A9 Process Control Station, based on Intel Pentium G4400/ Core i3-6100 / Core i5-6500/ Core i7- 6700 / Xeon E3-1275, RAM: up to 32GB, 2 x DIMM DDR4-2133, GPU: Intel HD Graphics 510/530, operating temperature: from +5 to +40ºC;
Fields marked with symbol "*" are required to send the request to Support.