Products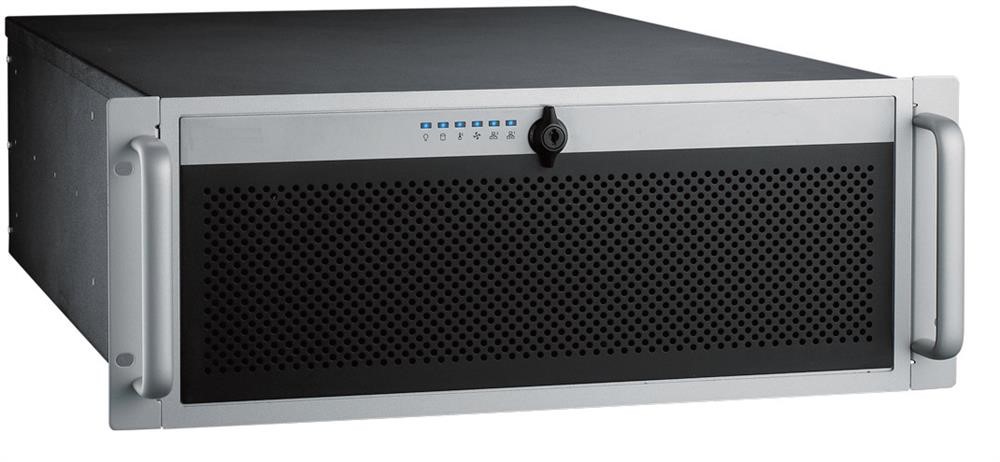 1х Intel® Xeon® E5-2600v2 Universal Industrial Server
IS-4U-SYS7-A6 (Advantix - powered by Fastwel)
- CPU: Up to 2х Intel® Xeon® of the E5-2600v2 series;
- RAM: Up to 512 GB DDR3-1600/1333 ECC Reg;
- Chipset: Intel® C602;
- Power supply: redundant PSU (1+1) with 500 W;
- Video subsystem: integrated ASPEED AST2300 graphics
controller 16 MB DDR3; 1920x1200 @ 60Hz;
- Network: 4х Gigabit Ethernet 10/100/1000 Mb/s (Intel®
82574L);
- Temperature range: +5~+40ºС (oper.), -20 ~+60ºС (storage);
- Dimensions: 600 (D) * 482 (W) * 177 (H);
- OS compatibility: Microsoft Windows Server 2012/2008/2003,
Red Hat Linux, SUSE Linux;

Sales & technical support
The high-performance server IS-4USYS7-A6 (Advantix – powered by Fastwel) based on the Intel® Xeon® multicore CPUs of the E5-2600V2 series with great expansion opportunities. The front server panel is equipped with a high-efficiency dust filter.
Cages for hard disk drives are mounted onto absorbers to reduce the impact of external vibrations and shocks. The server's front panel is equipped with the LEDs that inform the user about the status of key operating parameters.
IS-4U-SYS7-A6

High-performance Universal Industrial Server / 1x Intel Xeon E5-2609 2,5GHz / 1х 8GB DDR3 1600 ECC Reg / integrated ASPEED AST2300 GPU 16 MB DDR3 / redundant PSU (1+1) for 500 W;
Fields marked with symbol "*" are required to send the request to Support.