Products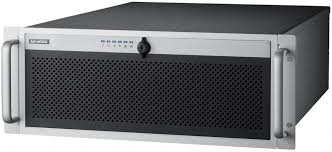 Intel® Xeon® E3-1200 v3 Cost Effective Universal Industrial Server
IS-4U-SYS5-A6 (Advantix - powered by Fastwel)
- CPU: Intel® Xeon®E3-1200 v3/Intel® Core™ i7/i5/i3 4xxx ser.;
- Chipset: Intel® C226;
- RAM: up to 32GB 4 x 240-pin DIMM;
- Video subsystem: Intel HD Graphics, 1 GB shared memory;
- Network: 4 x Gigabit Ethernet (Intel® i217LM + 3x Intel ®
i210AT);
- Power supply: Redundant power supply unit (1+1) with a power
of 500W;
- Temperature range:+5~+40ºС (oper.), +20~+60ºС (storage);
- Dimensions: 482 (D) * 482 (W) * 177 (H);
- OS compatibility: Microsoft Windows 10 IoT Ent, Windows 8.1
Pro, Windows 7 Pro, Windows XP Pro SP3; Microsoft Windows
Server 2012/2008/2003, Red Hat Linux, SUSE Linux;


Sales & technical support
The cost effective server IS-4USYS5-A6 (Advantix - powered by Fastwel) is based on highperformance Intel CPUs of the Haswell series: Intel® Xeon® E3-1200 v3 and Intel® Core™ 4th Gen. The system supports installation of up to 4 x hot-swappable SAS/SATA hard drives with RAID arrays. Up to 7 x full-size expansion cards can be installed into the server, 2 of which are PCI Express x16 and 3 are the PCI ones. High fault tolerance is ensured by the use of a redundant power supply unit, as well as support for remote management and monitoring via IPMI. The chassis has a highly efficient replaceable dust filter and shockabsorbing elements for the drive cage.
IS-4U-SYS5-A6

Cost Effective Universal Industrial Server / Intel® Xeon® E3-1200 v3 or Intel® Core™ i7 / i5 / i3 – 4xxx series / RAM: up to 32GB 4 x 240-pin DIMM / Intel HD Graphics, 1 GB shared memory / Redundant power supply unit (1+1) for 500W;
Fields marked with symbol "*" are required to send the request to Support.