Products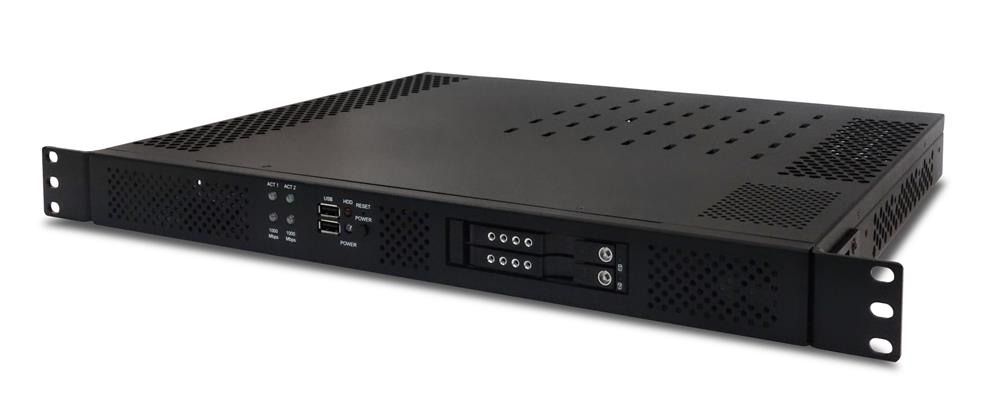 1U High-Performance Fanless PC
IPC-SYS8FN (Advantix - powered by Fastwel)
- CPU: Intel® Core™ i7-3610QE/Intel® Core™ i5-3610ME;
- Chipset: Intel® QM77;
- RAM: 2 – 16GB, 2 x DDR3-1333/1600, non ECC;
- Watchdog: programmable;
- Network: 2 x Ethernet 10/100/1000 controllers, each on PCIE
x1 bus;
- GPU: integrated Intel HD Graphics 4000, video memory up to
1GB, Dual Head support;
- Oper. temperature: +5~+40°C (AC ver.)/-40~+70°C (DC ver.);
- Power supply: 9-24V DC or 220V AC (2 options);
- OS compatibility: Microsoft XP Embedded, Windows 7, 8, 10,
Linux;
Sales & technical support
The IPC-SYS8FN (Advantix – powered by Fastwel) is a highperformance fanless PC characterized by a low power consumption. The hallmark of this industrial fanless PC is the lack of noise from fans. Despite the compact size it has expansion slots and is suitable for installation in unmanned rooms.
IPC-SYS8FN

1U High-Performance Fanless PC / Intel® Core™ i7-3610QE (2.3GHz, 6MB, 4 x cores) or Intel® Core™ i5-3610ME (2.7GHz, 3MB, 2 x cores) / RAM: 2 – 16GB, 2 x DDR3-1333/1600, non ECC, single-channel or two-channel / integrated Intel HD Graphics 4000, video memo
Fields marked with symbol "*" are required to send the request to Support.