Products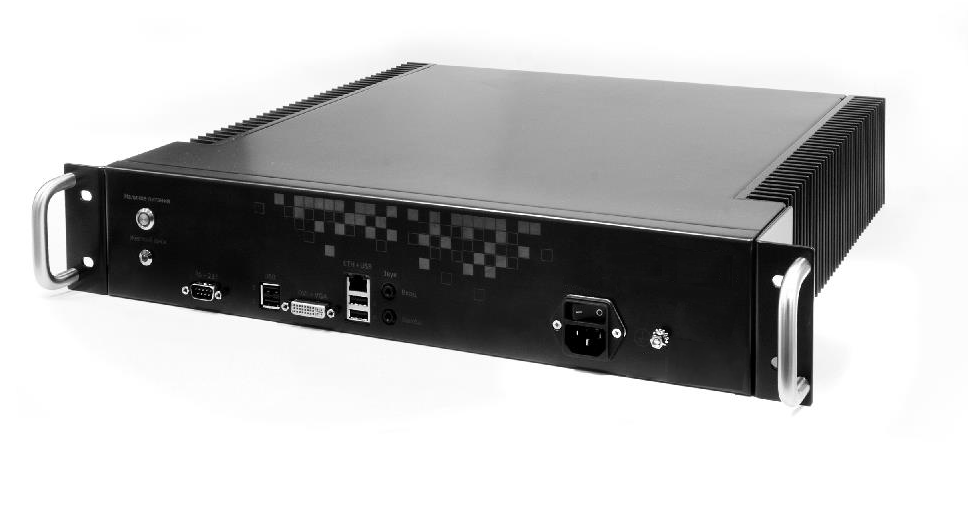 2U Elbrus-4S CPU-Based Fanless Brusnika Industrial Computer
VKP-B2/EL4S-A1 (Advantix - powered by Fastwel)
- CPU: Elbrus-4S 1891VM8YA (800 MHz, 4 x cores);
- Chipset: KPI 1991VG1YA;
- RAM: 4 – 96GB, 3 x DDR3-1600, ECC reg;
- Audio: two channel AC-97, connectors are not routed by default;
- Video subsystem: Integrated: Silicon Motion SM718 GPU or
option: 3D GPU of the AMD Radeon family;
- Power supply: 220V AC power supply unit(as option: DC power
supply unit);
- Network: 1 х Ethernet 10/100/1000 controller;
Dimensions: 370 (D) * 483 (W) * 89 (H);
- OS support: Elbrus operating system is included in the set,
Neutrino-E Protected Real-Time Operating System, Windows
XP, Astra Linux Special Edition in the binary translation mode;
Sales & technical support
Brusnika VKP-B2/EL4S-A1 Industrial Computer (Advantix - powered by Fastwel) is based on a Russian-made Elbrus-4S CPU and is the first fanless solution in the 2U enclosure for mounting into the 19" rack, which makes it possible to use this computer in the 24/7 mode and in unmanned facilities. This model will be duly appreciated by those government agencies that require a hardware platform enabling a steady operation with sensitive information, which needs to be secured and stored properly.

VKP-B2/EL4S-A1

Elbrus-4S CPU-Based Fanless AdvantiX Brusnika Industrial Computer / Elbrus-4S 1891VM8YA CPU (800 MHz, 4 x cores) / RAM: 4 – 96GB, 3 x DDR3-1600, ECC reg / Integrated GPU Silicon Motion SM718 on the PCI bus, 16Mb video memory / 220V AC (option: DC power su
Fields marked with symbol "*" are required to send the request to Support.